Alright, I know Kylee totally did a post on this when she first saw it, but Me and Nikki went to the dollar theatre to finally see it and I realize that I love Zaac Efron and thet's that! Hahahahaha!!! The movie was totally hilarious and we were cracking up like crazy and some parts were so awkward!!! Like his daughter got a crush on him and was trying to make a move. Aaaaahhhh!!! Weird!! But it was all resolved in the end and was all tender and we all know Kazhia is a sucker for cheesy tender movies! Especially with a gorgeous boy in it! Meeting him is my new life goal. Uuuhhhh... Heehee! These are a few of my favorite shots of him from the movie:
Cute boy! He was flirting with his wife who thought he was her sons friend... Cradle robber!! Haha!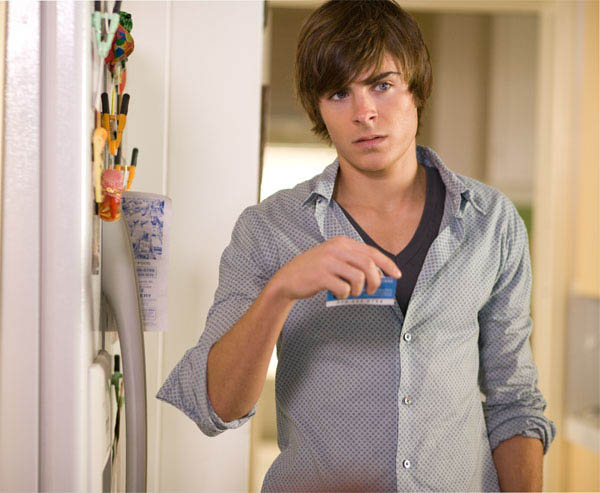 He just looks Hott here. Noone can argue with that.
He looks so cool!! I love it!!

Me and Nikki loved this shirt on him!